Case Study: Brand Development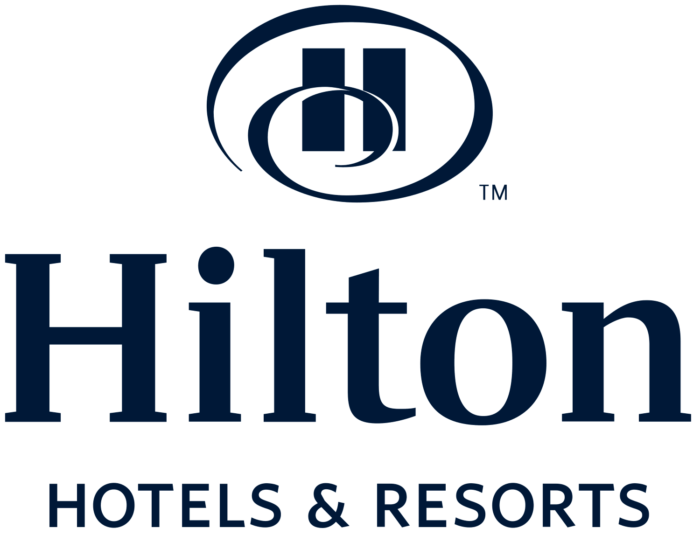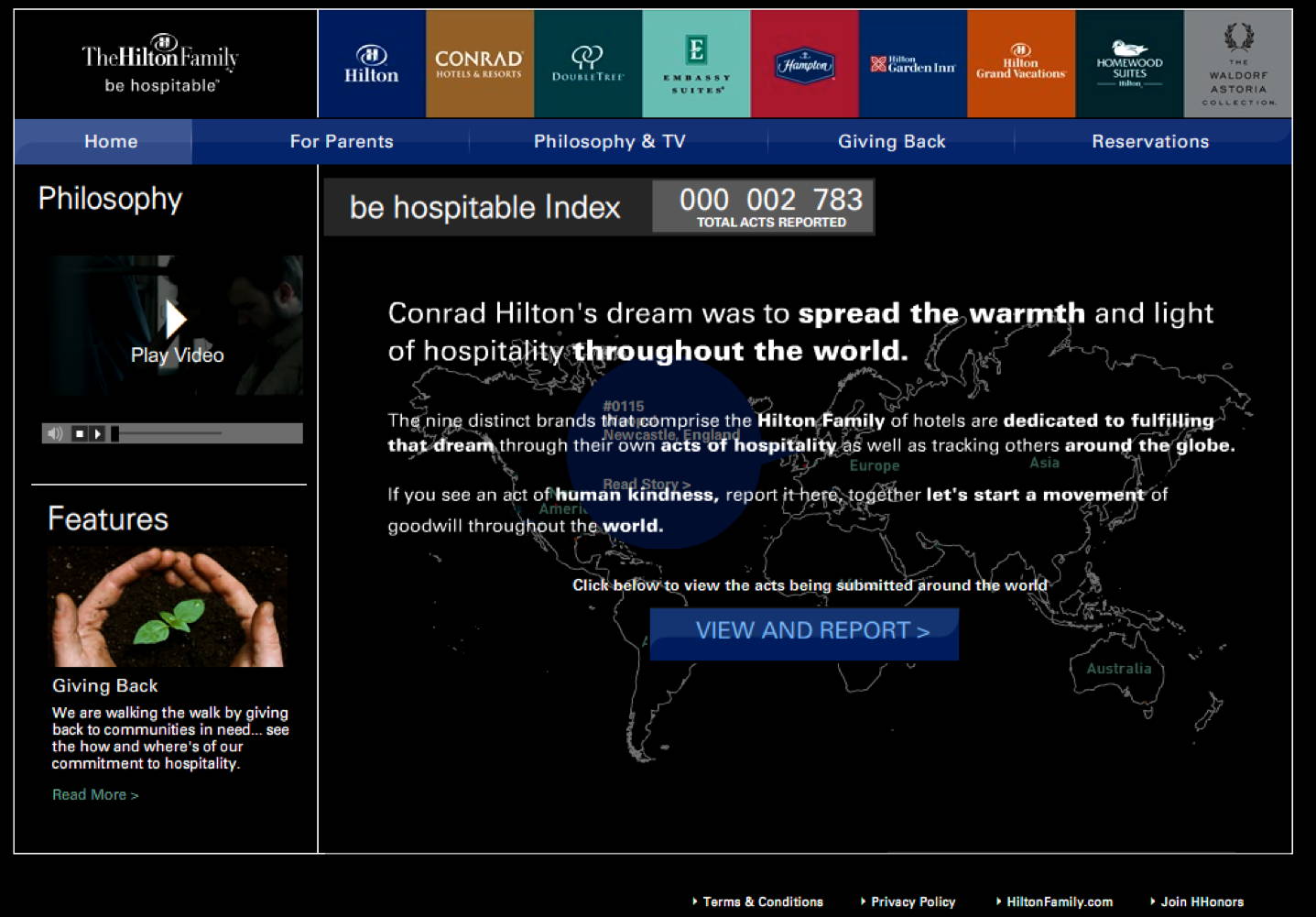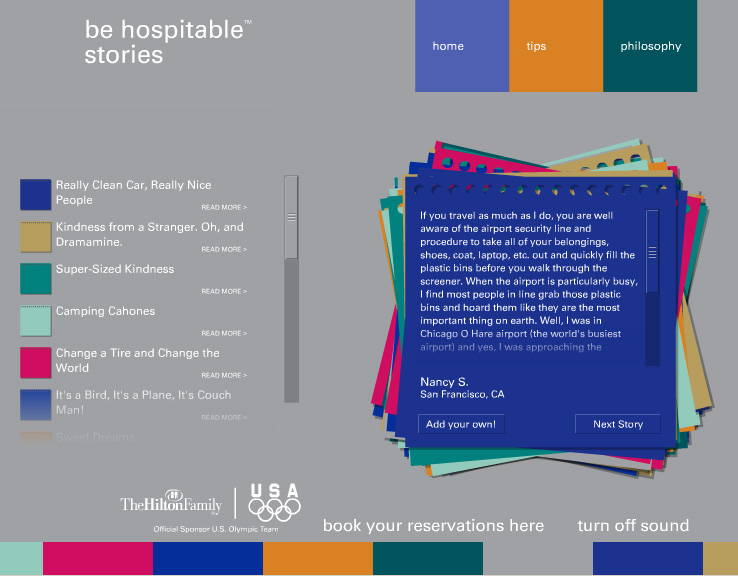 In 2005, Hilton Hotels and their advertising agency, Foote Cone & Belding (FCB), engaged Storybrand Consulting to explore how the brand could create a deeper emotional bond with travelers.
Initial hypotheses pointed toward the fierce competition over amenities. Westin had just become the first hotel company to gain a national retail presence selling their Heavenly Bed products in Nordstrom stores.
We interviewed managers of the top Hilton properties and "road warrior" travelers —the most experienced customers. But we didn't focus on gathering opinions about amenities and the competition. Instead we told a few stories and jumpstarted storytelling sessions about Hilton stay experiences.
Two dozen stories later, we found that travelers felt most connected to the brand when Hilton staff members treated them like a friend; remembering their dining preferences or helping them stay in touch with their families.
Beginning in February of 2006, Hilton and FCB launched "Be hospitable," a first-ever umbrella campaign for the company's 9 brands.
Television, print and outdoor ads, as well as a dedicated website www.behospitable.com, were launched to celebrate providing and receiving acts of kindness.
"Be hospitable" also became the foundation of a Telly Award-winning internal video training program showing employees how to engage with guests and make their world a happier place.